Flying along trying to catch up on my year-and-a-half-behind blog. Today is August 19th 2013 and I'm describing events starting from February 26th of 2012. Maybe I'll make this one short. Ha!
(This will sound like a bunch of detached unrelated paragraphs, because it is).
First up, at the New England RepRap 2012 meetup that I talked about in the last post, I tried again at printing the Hemi-demi-sphere.
Here's a comparison of the old failed ones that I'd tried printing before (on the left) and the new excellent ones that I printed at the meetup (on the right):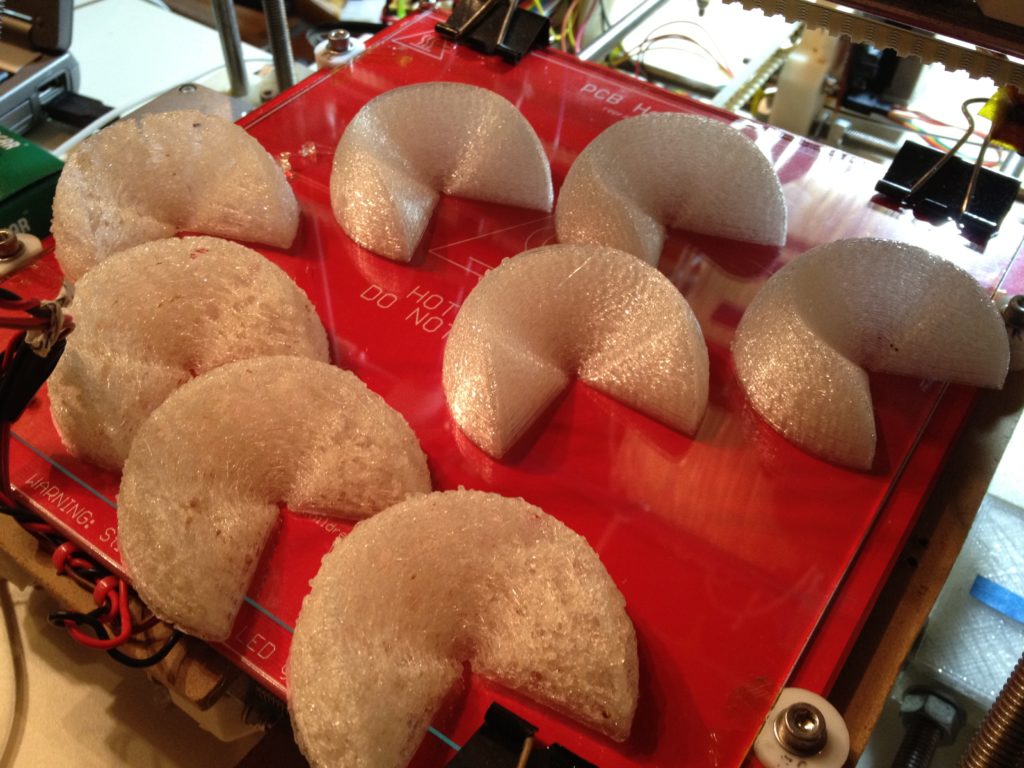 Here they are assembled. Obviously, the new ones are on the top: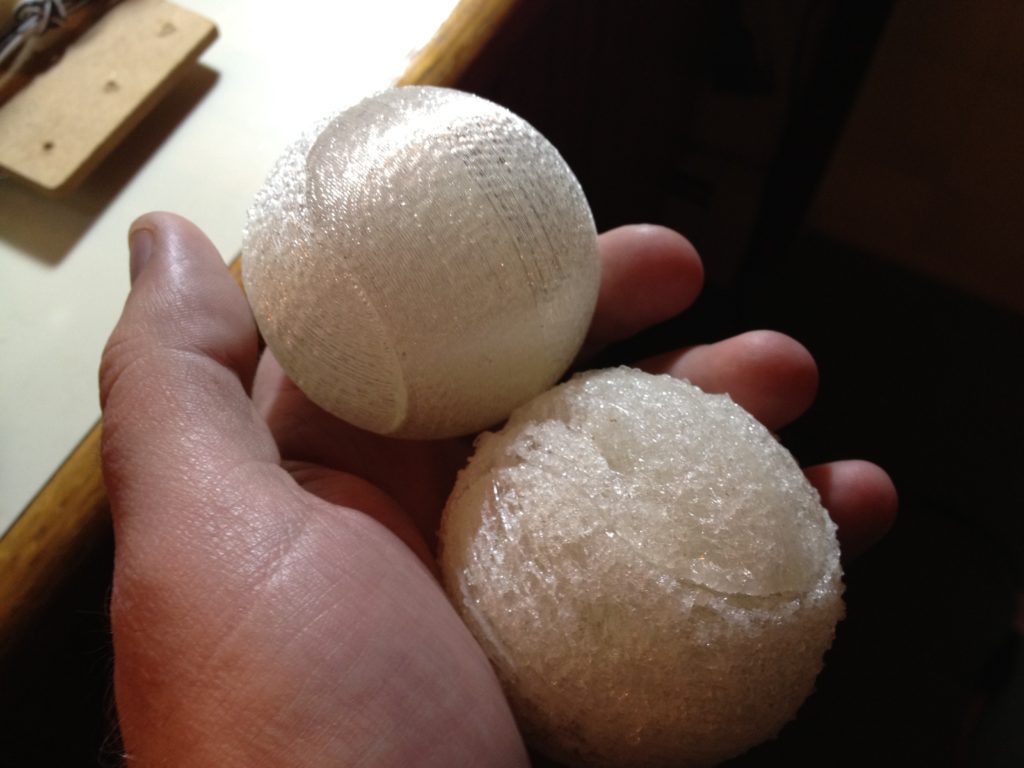 Here's a closeup of the good one.. Looks like a baseball: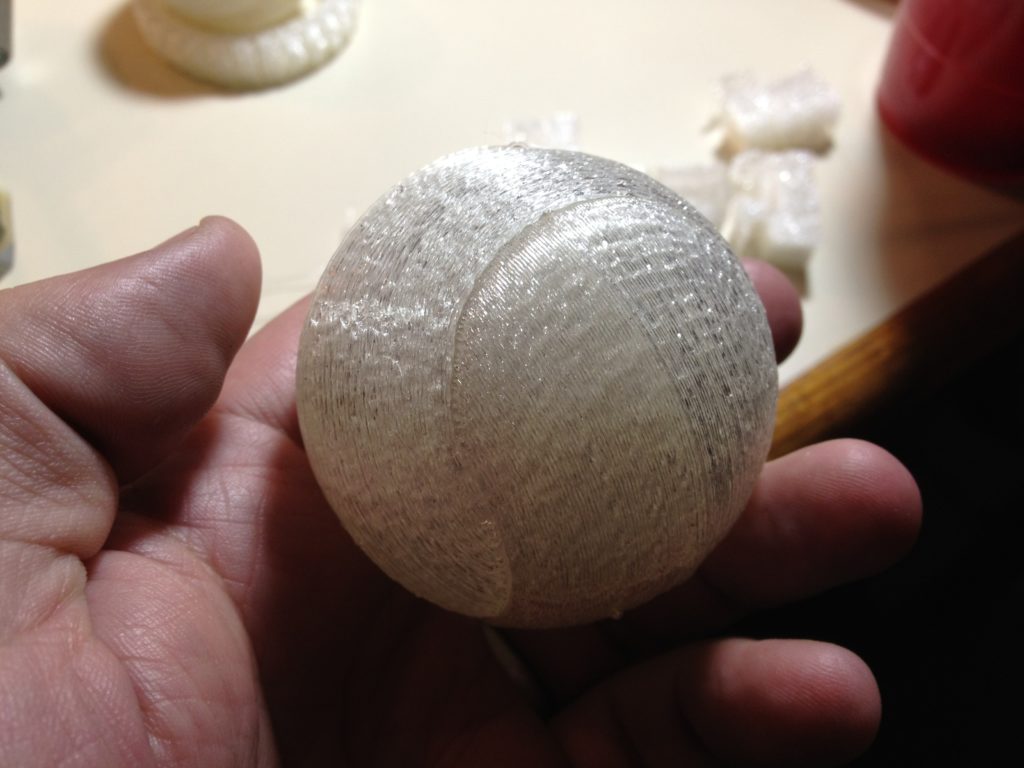 A coworker had asked me once long ago if you could just print anything on thingiverse – why didn't I just go print this Debian logo, for instance. I finally got around to it at the meetup, and gave it to Tim later: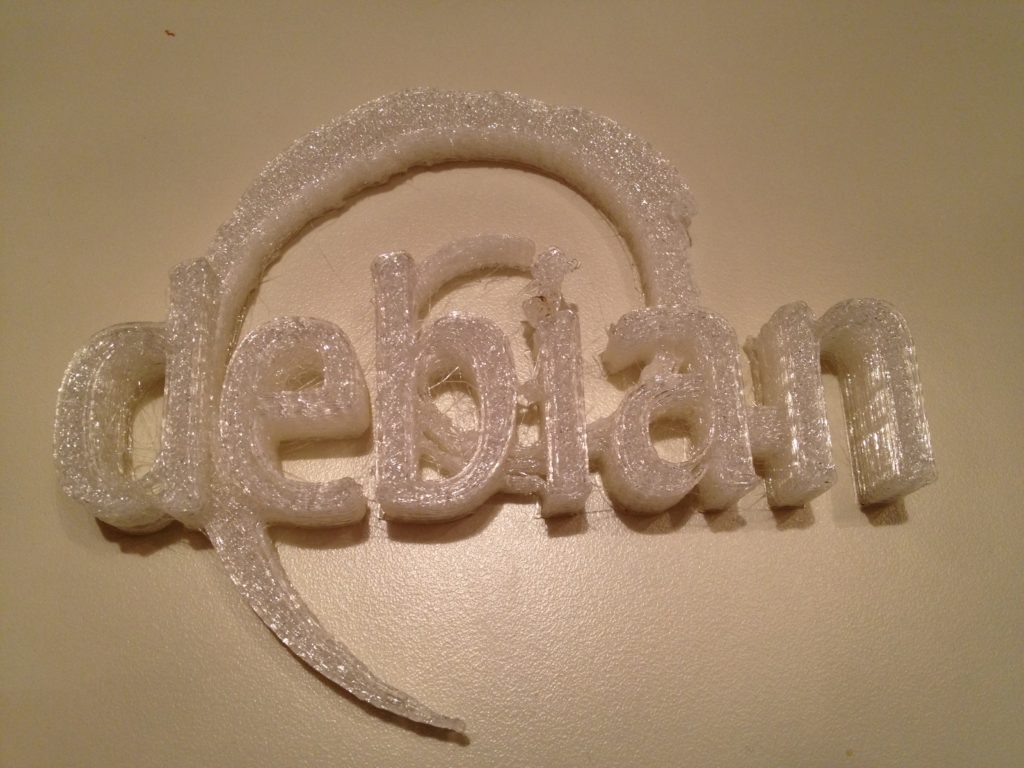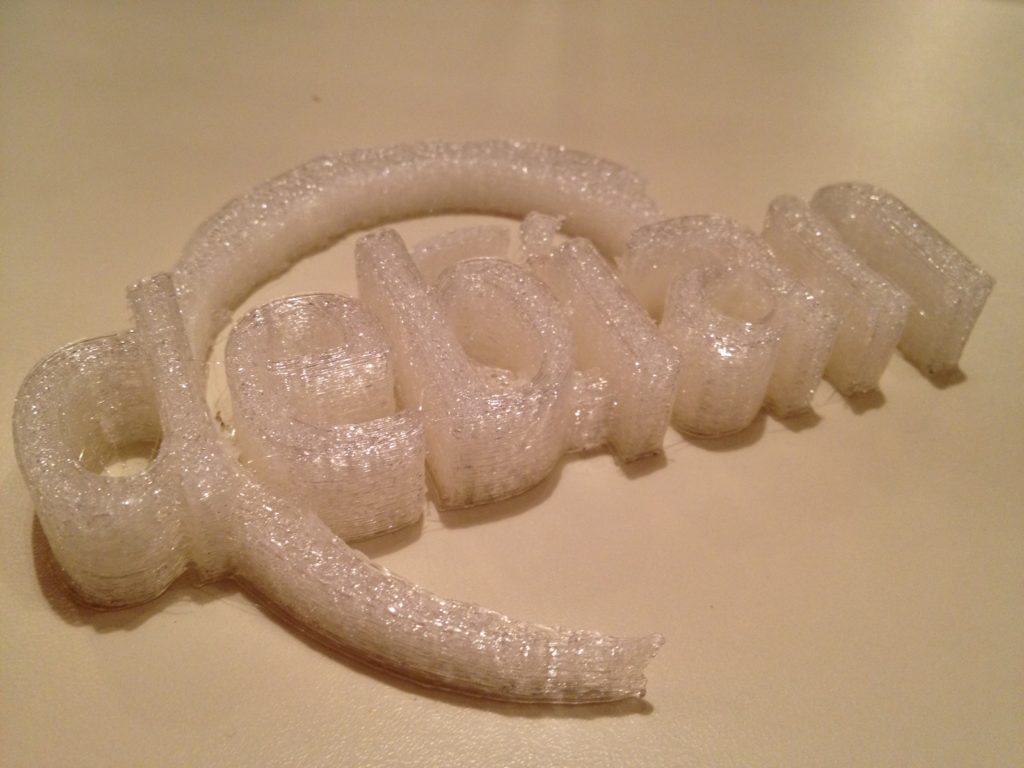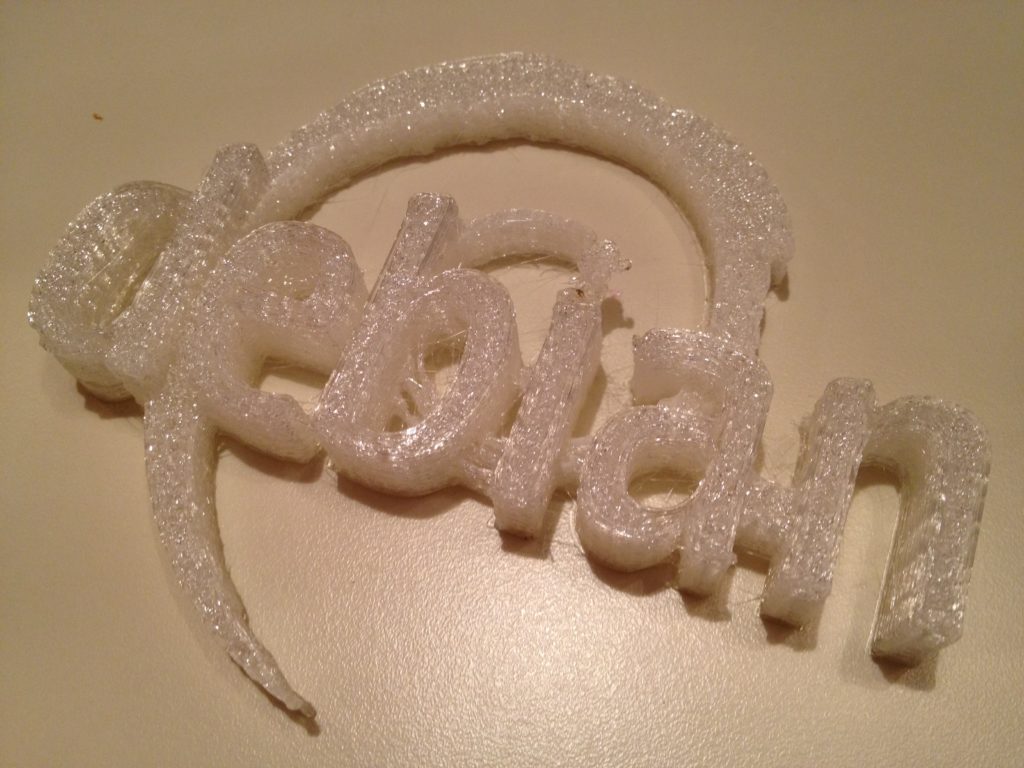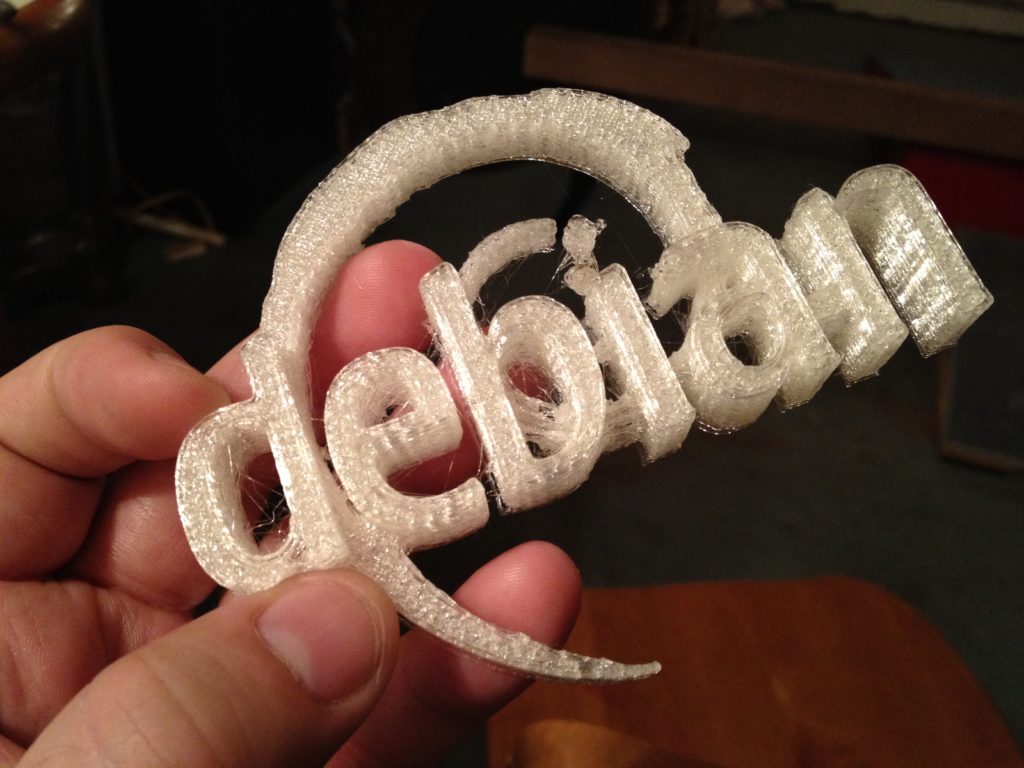 Later some of us at work were trying to motivate ourselves to work on some project, and tangentially it lead to me picking one print from thingiverse (a "protobot" – a small arduino-based robot with a breadboard on it) and saying "guys if we can't come together and build, say, THIS, in just a few days, then something else is wrong..". So we divided up tasks (I did the printing from home), and got it built in about a day or two, tops. Little did we realize at the time that the object it was derived from was done by a bunch of boy scouts for a merit badge, so if we failed it was laughably embarrassing that we'd be beaten by a bunch of kids.
The frame (x2):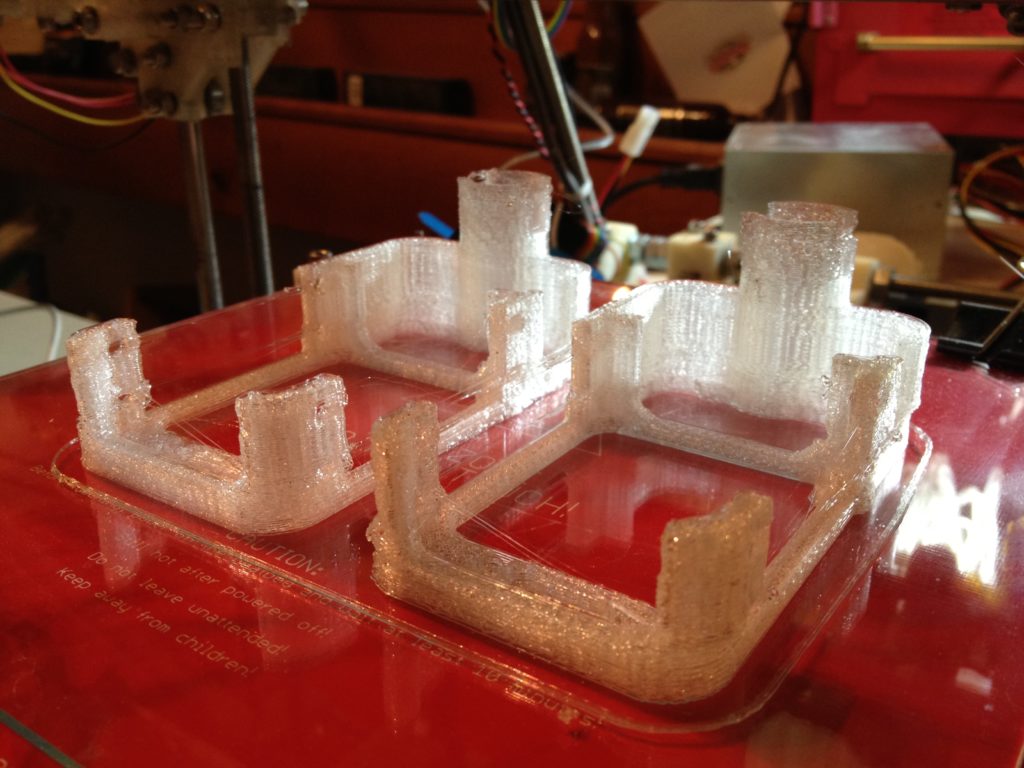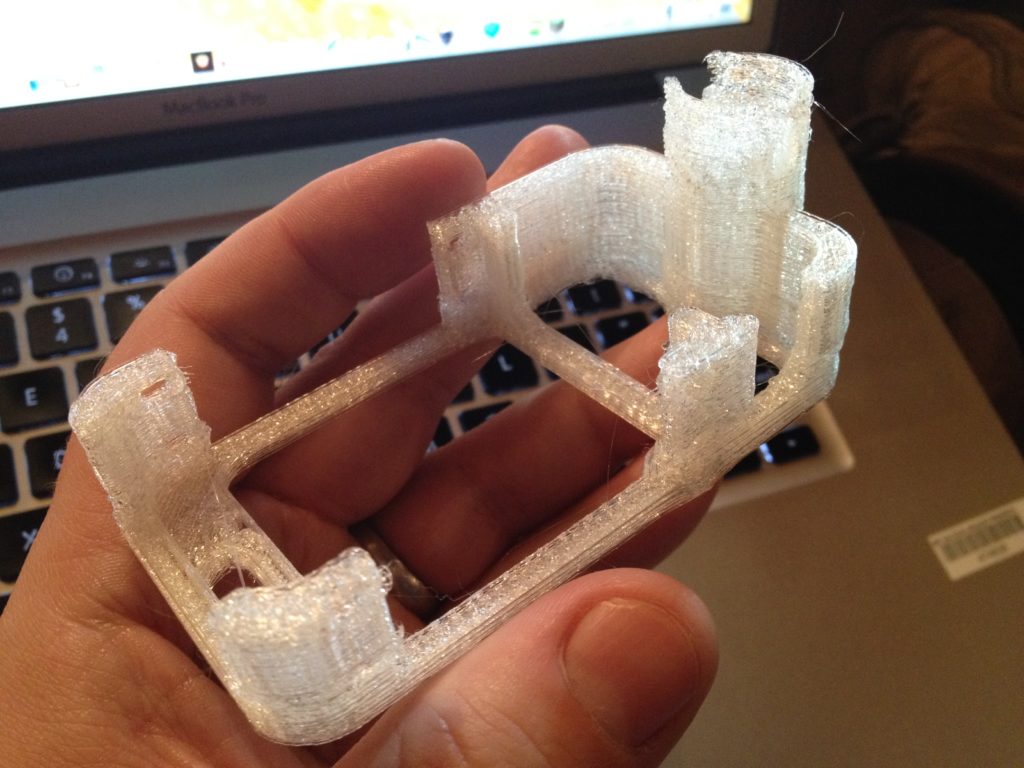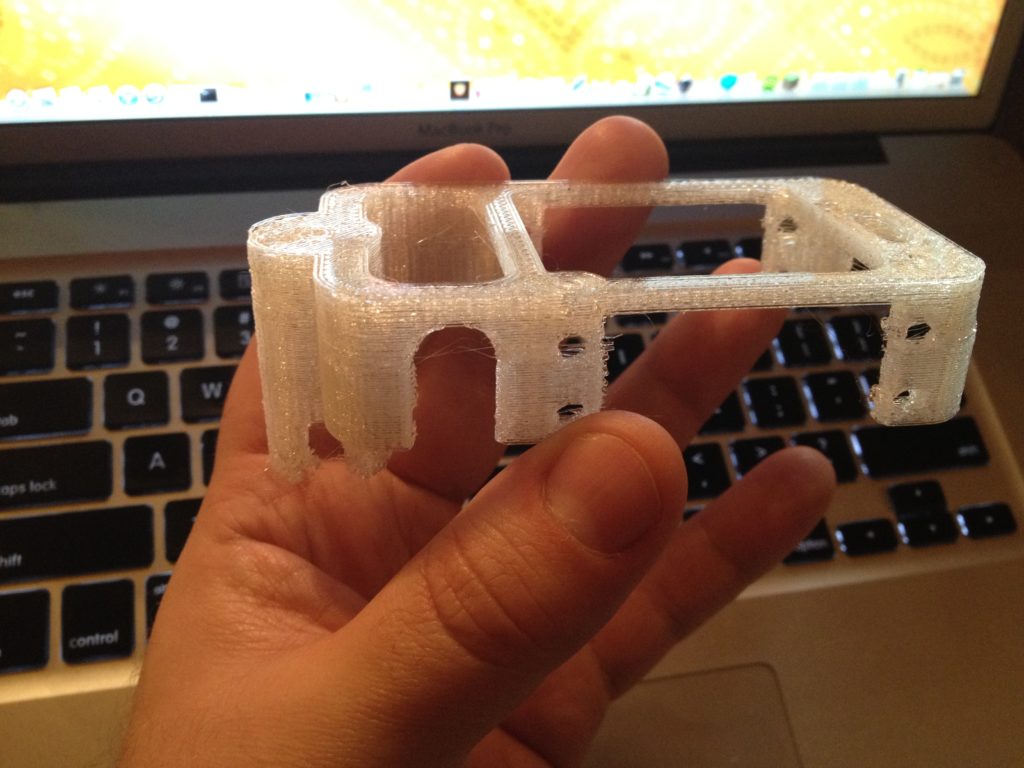 Other parts: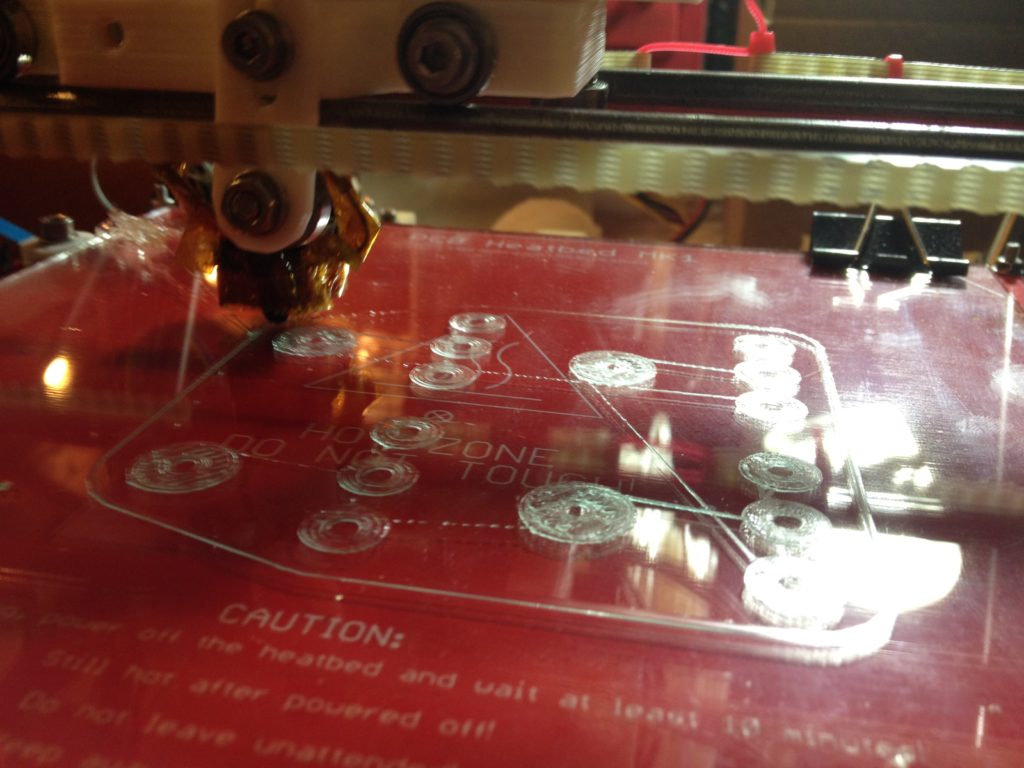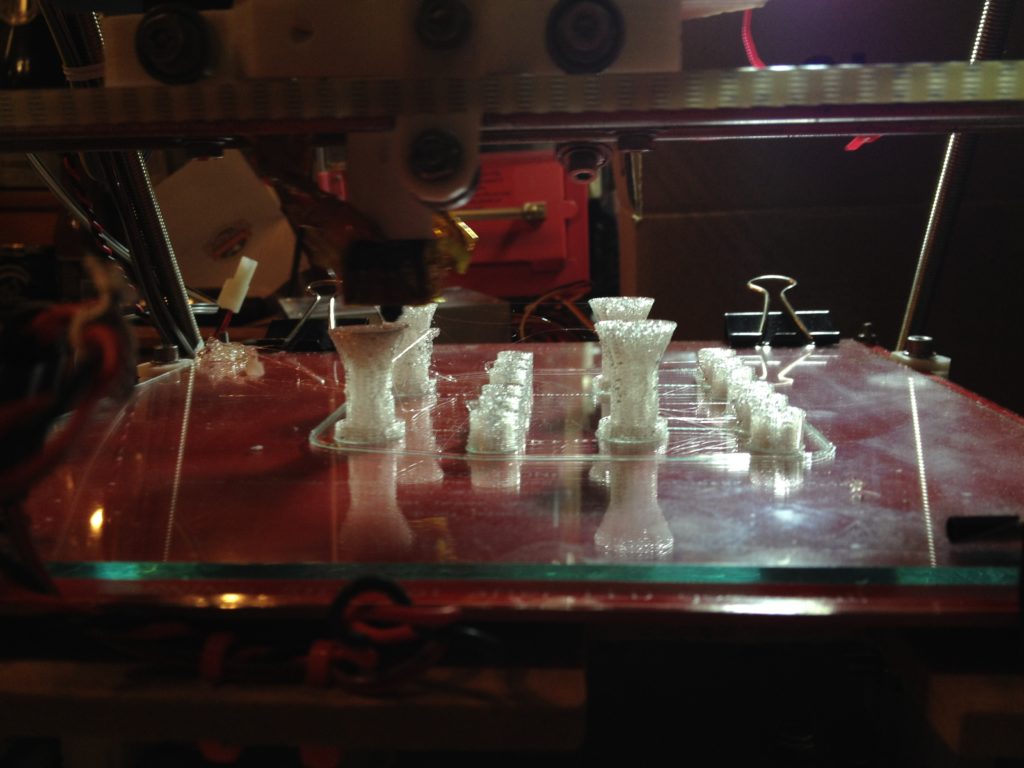 The wheels (you put large o-rings around them):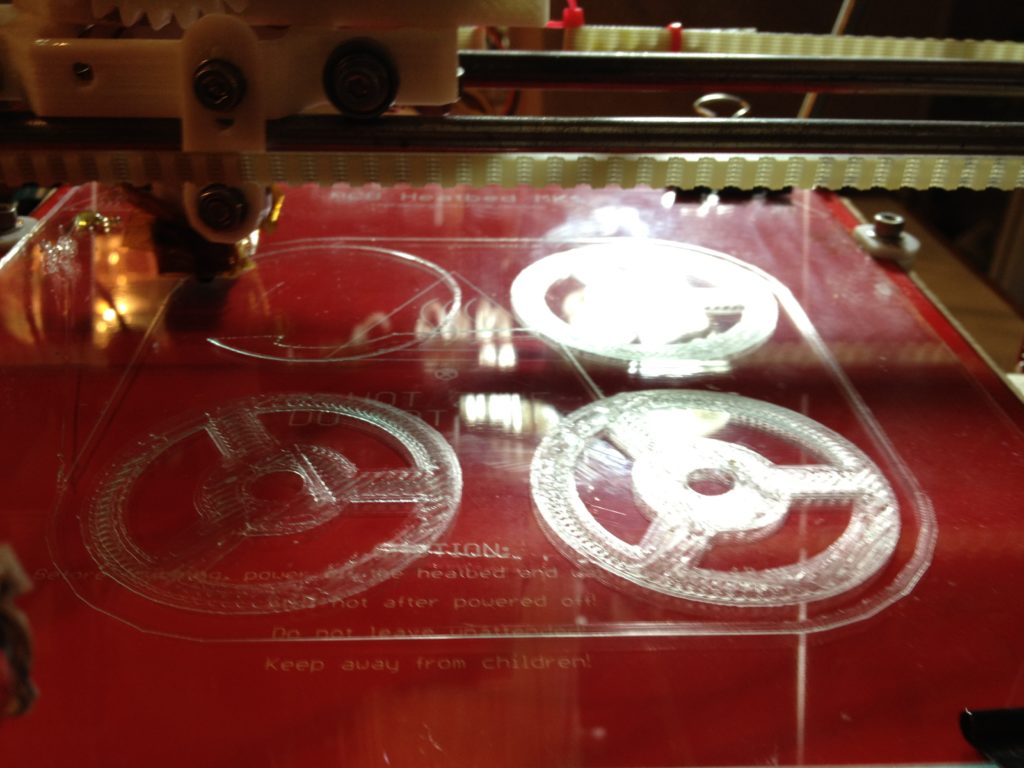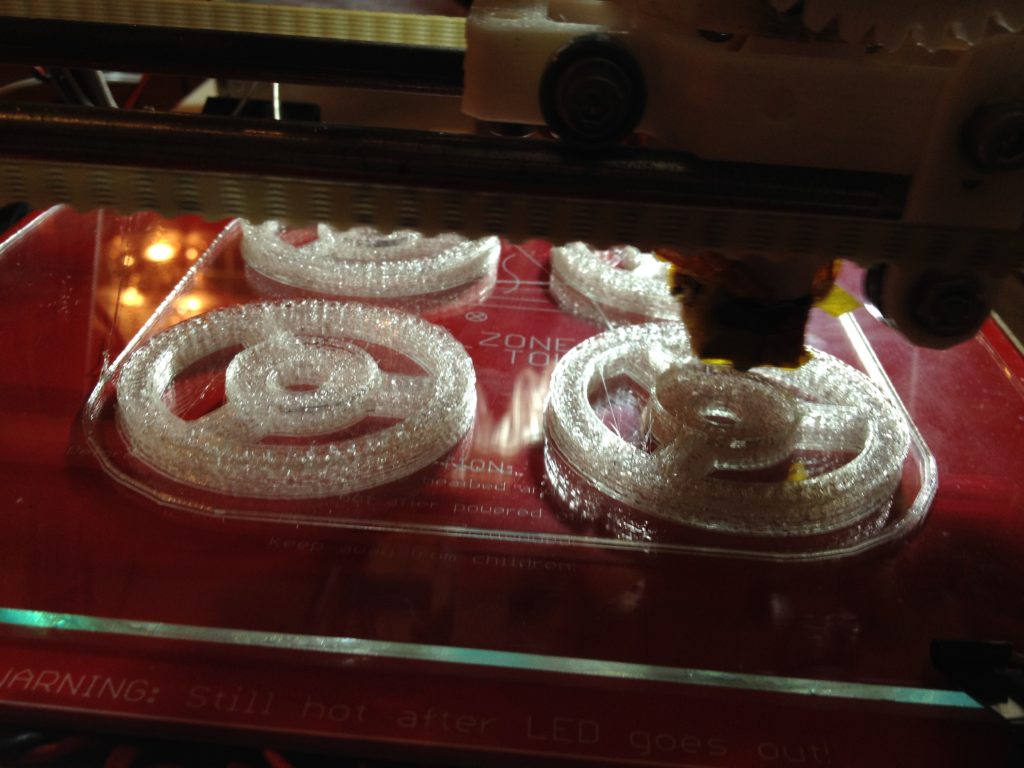 These really remind me of the reel-to-reel tapes that we used to use on our old old old tape recorder when we were kids: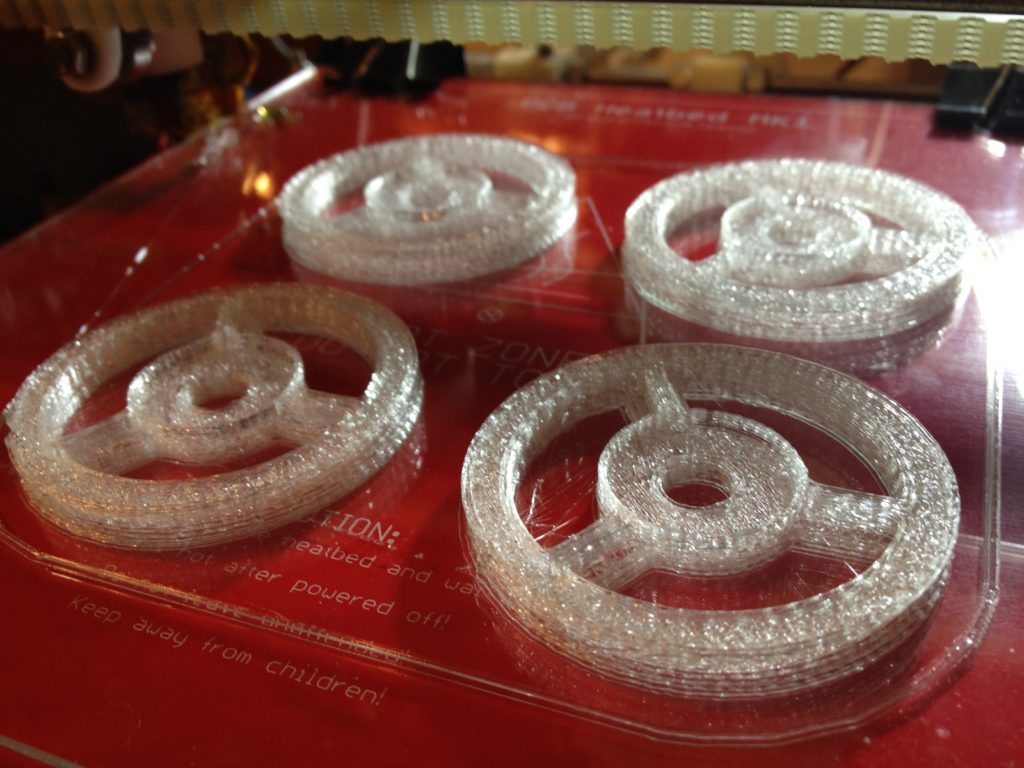 Here are the parts laid out: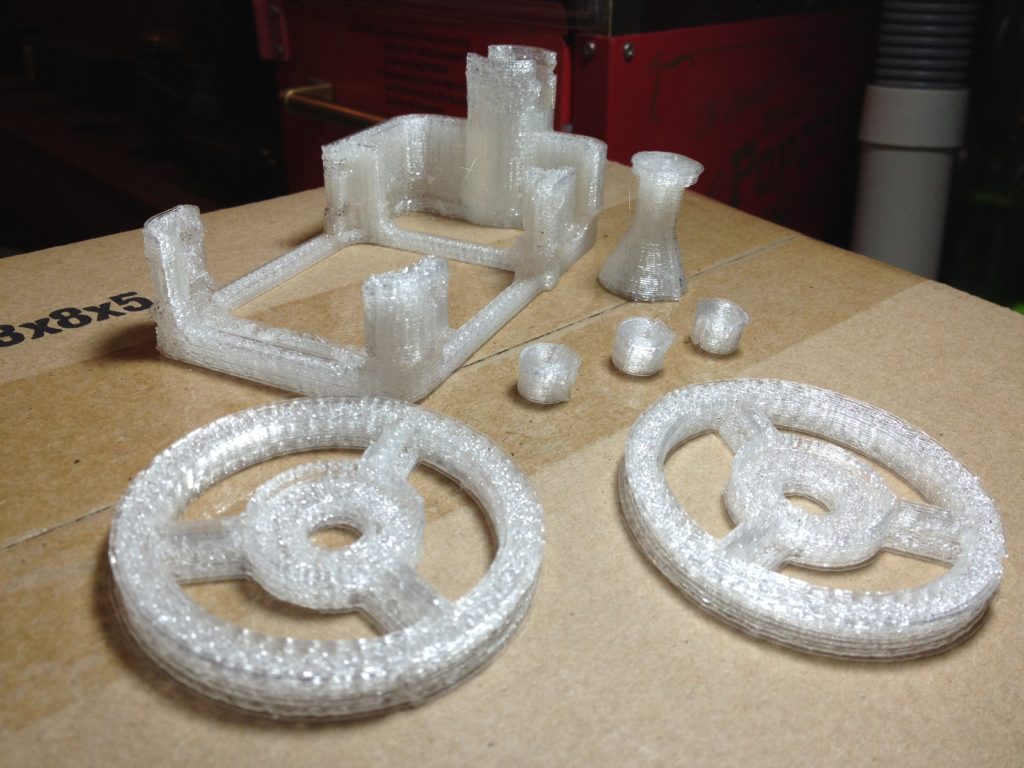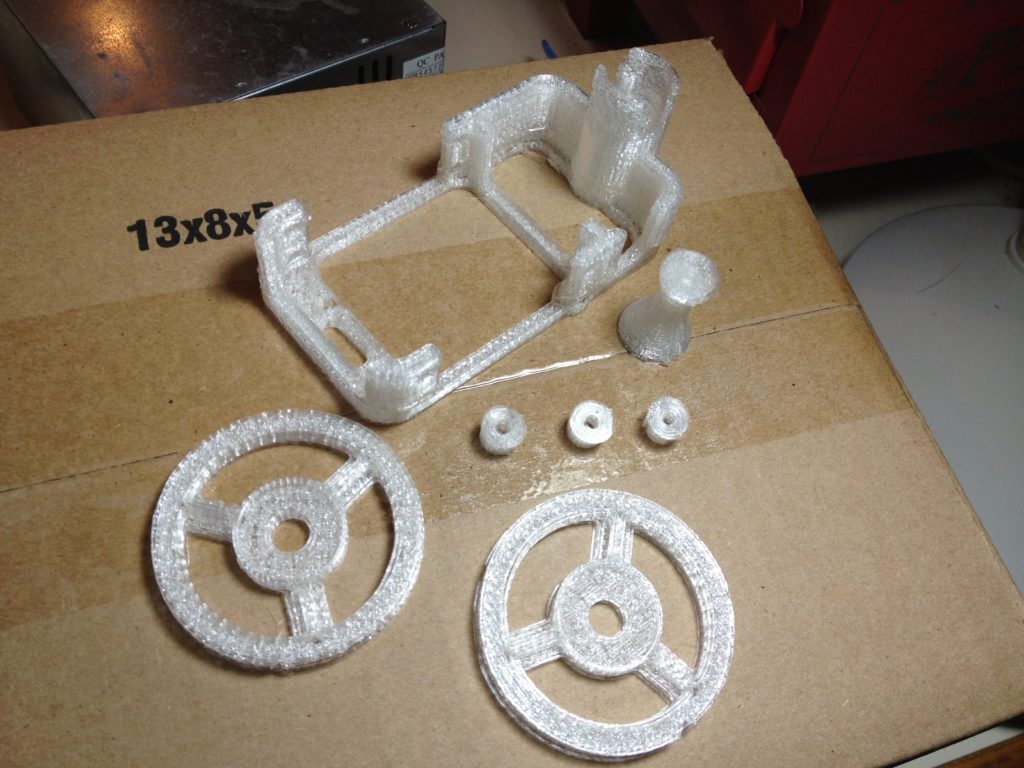 ..and then they were ready to take into work (I didn't have a 3D printer on my desk at the time):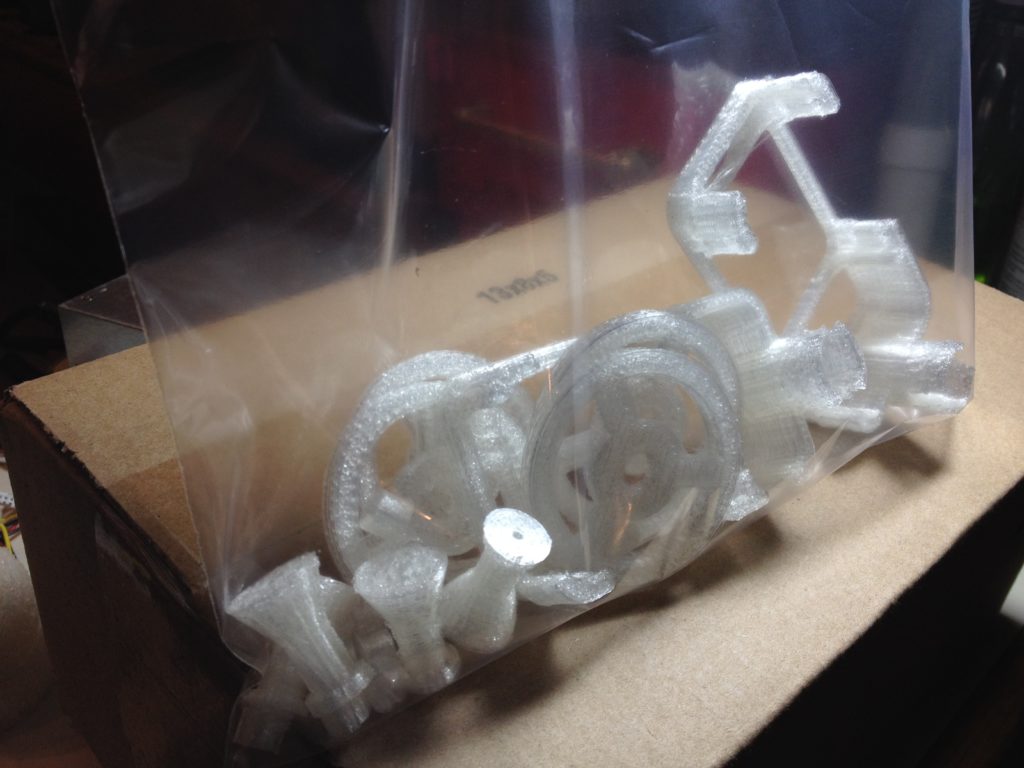 One of my jobs was to get the servos, so I stopped by a local hobby shop and picked these up:
Then we got it working and doing simple movement!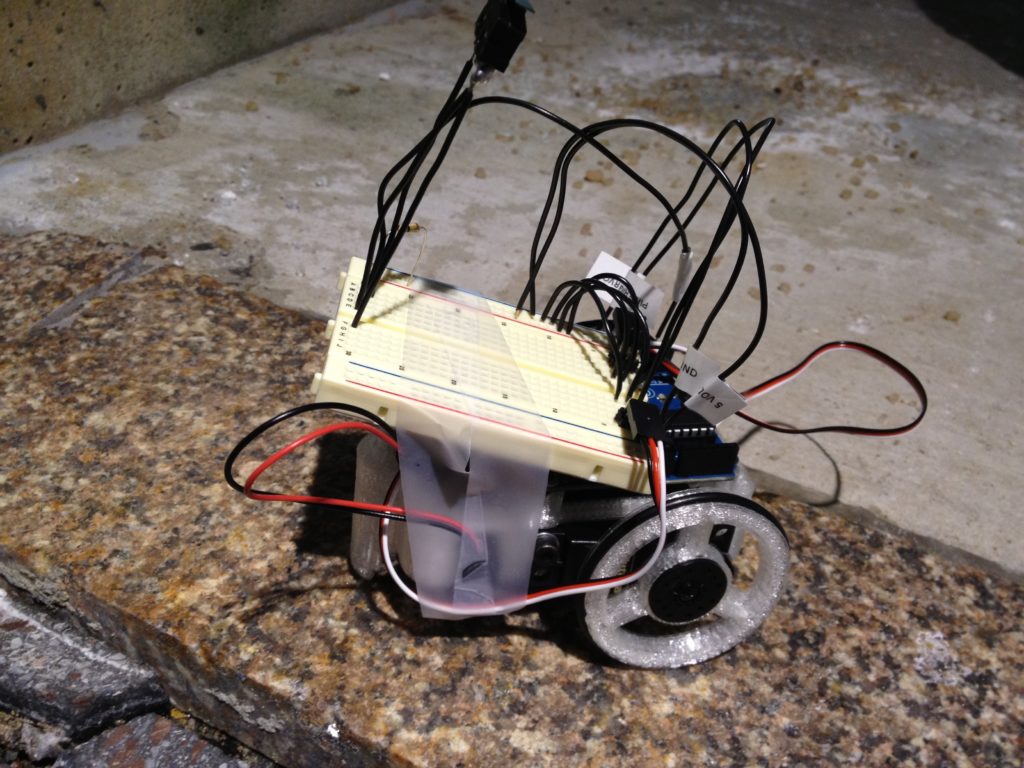 Woohoo!
Ok back to my RepRap. I printed out some more heart boxes..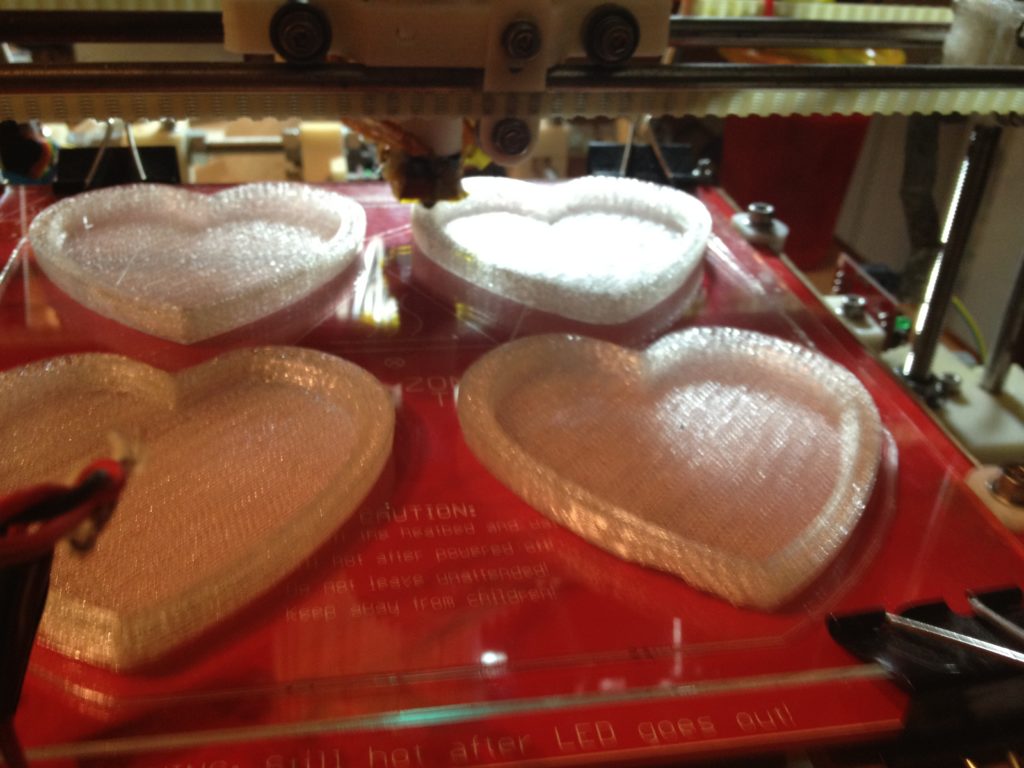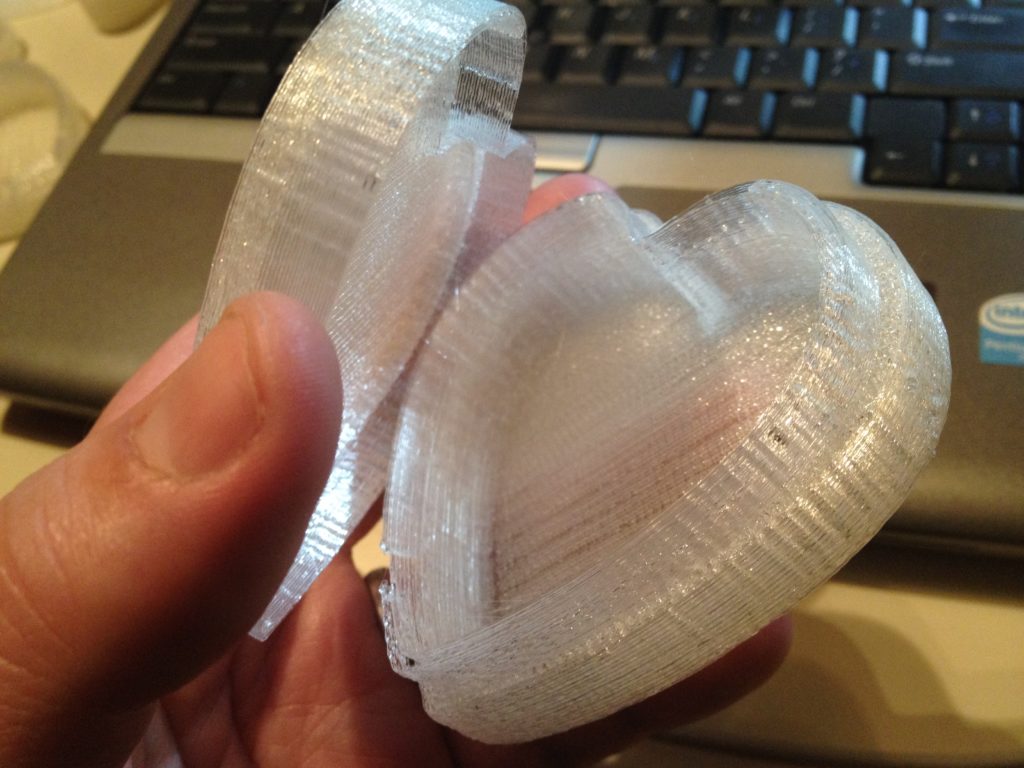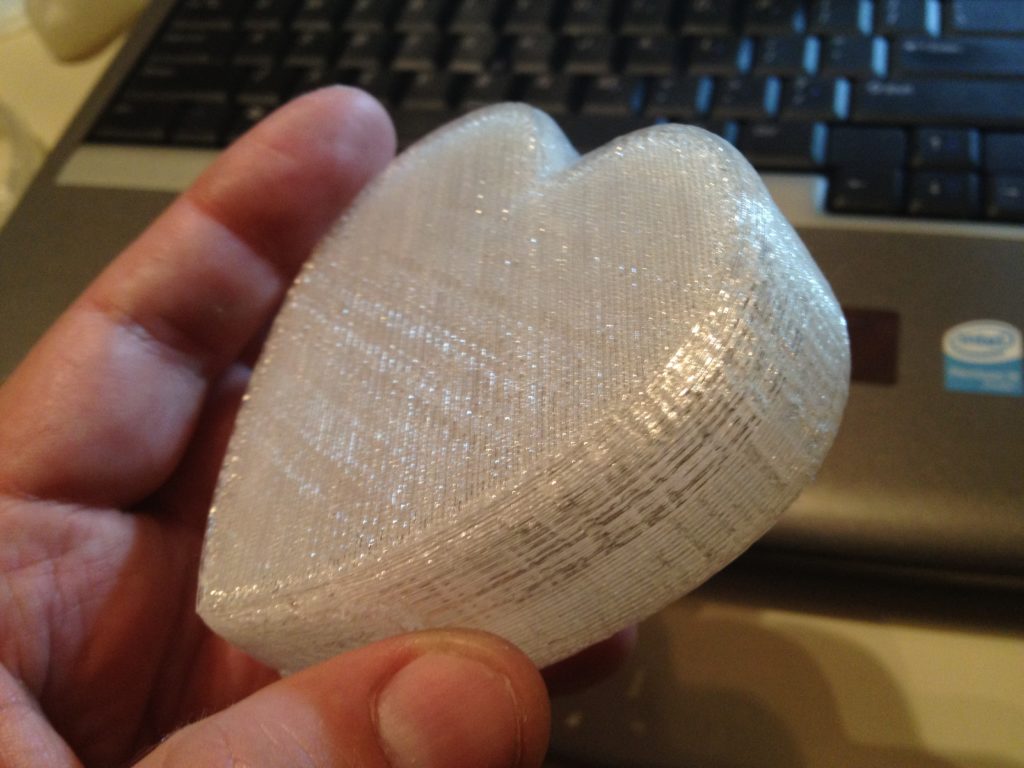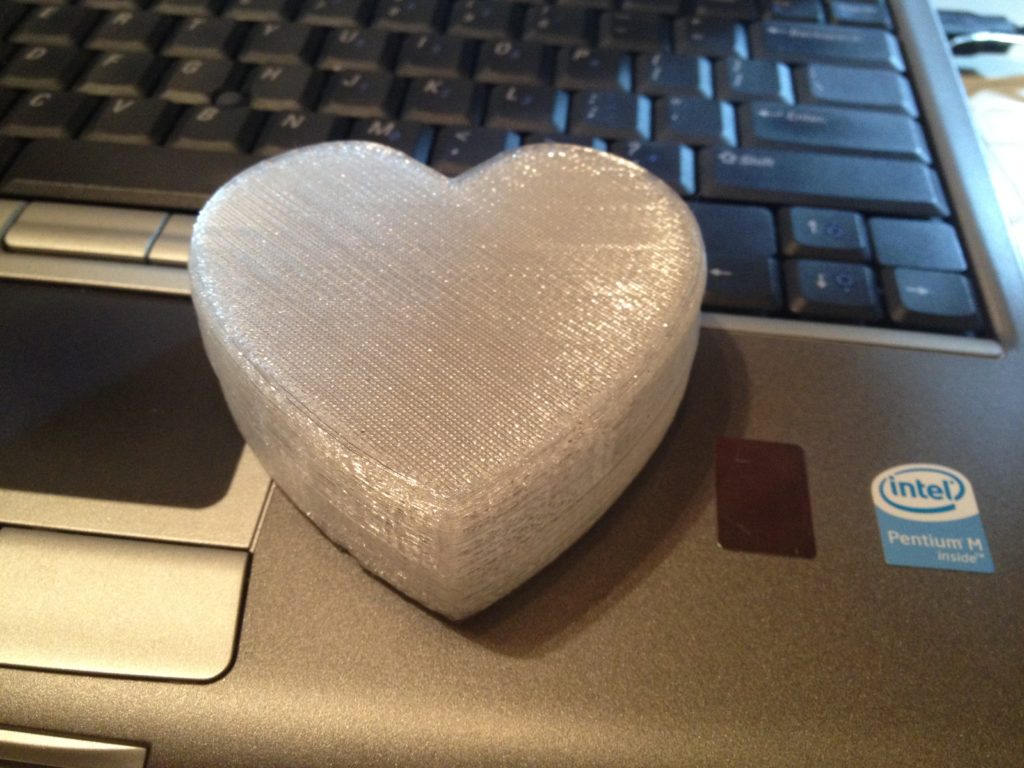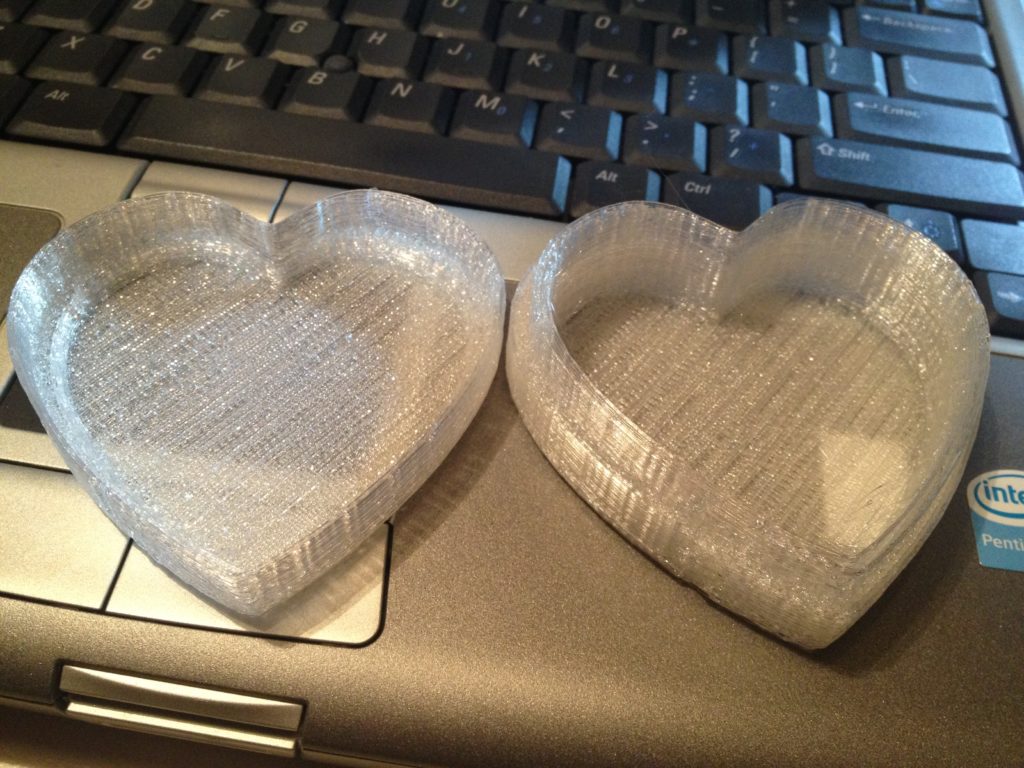 And then I printed another "K" block: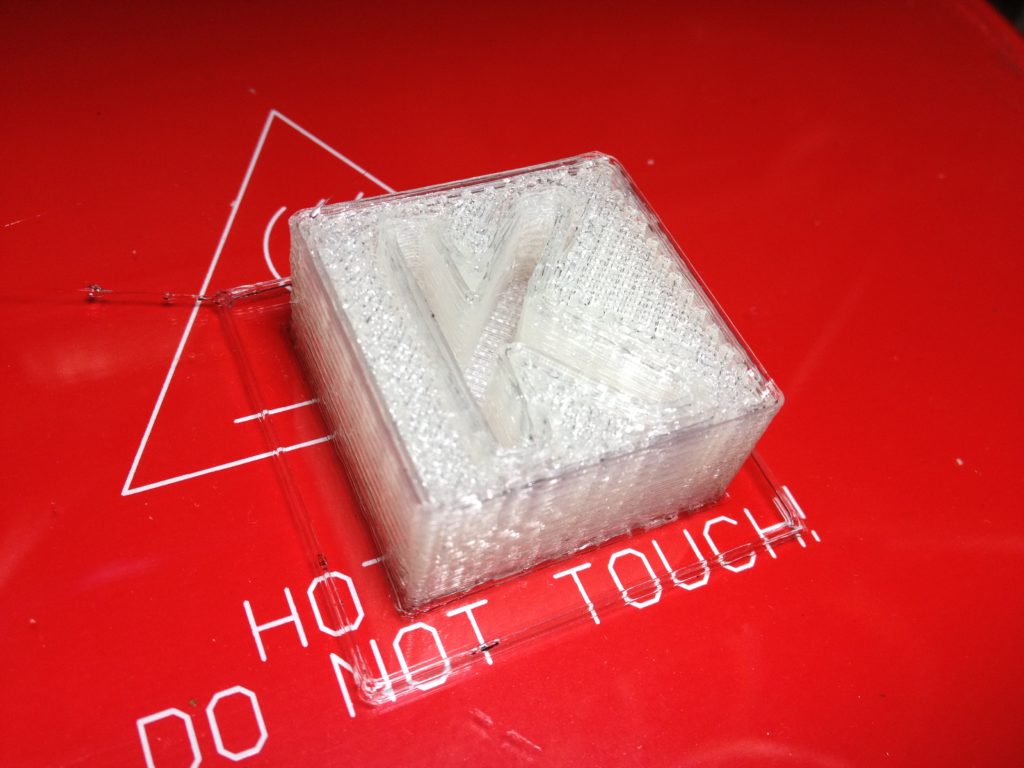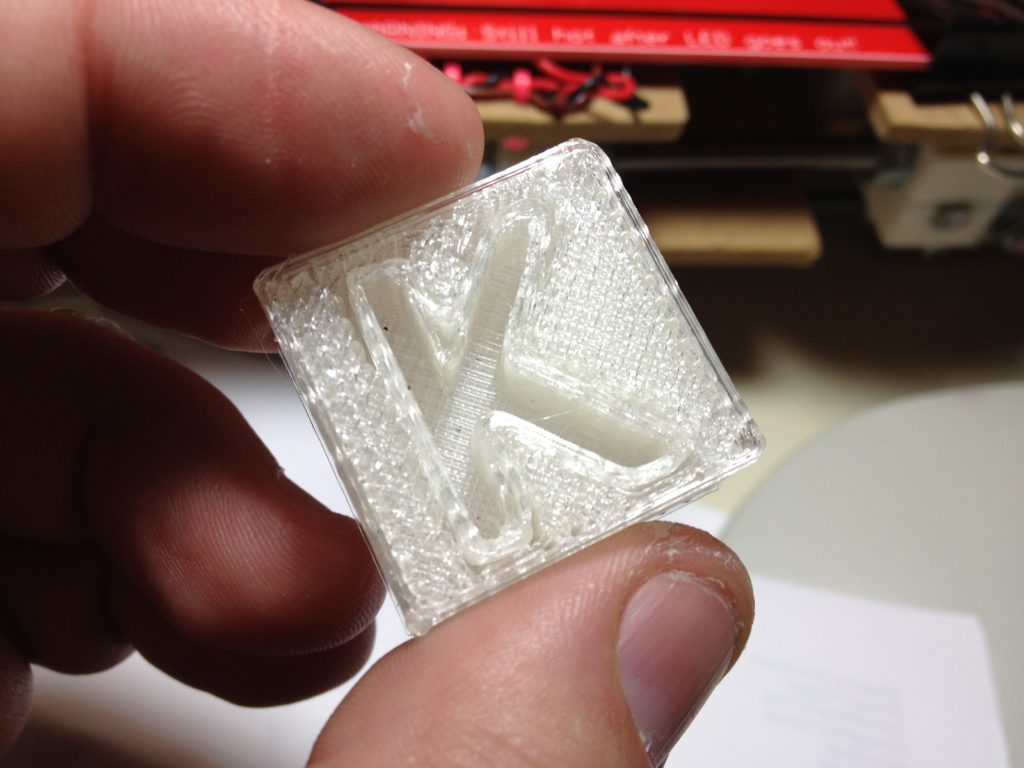 I tried printing a small twisted bottle (thing:12278) but it failed, I'm guessing at least partially because I had no fan: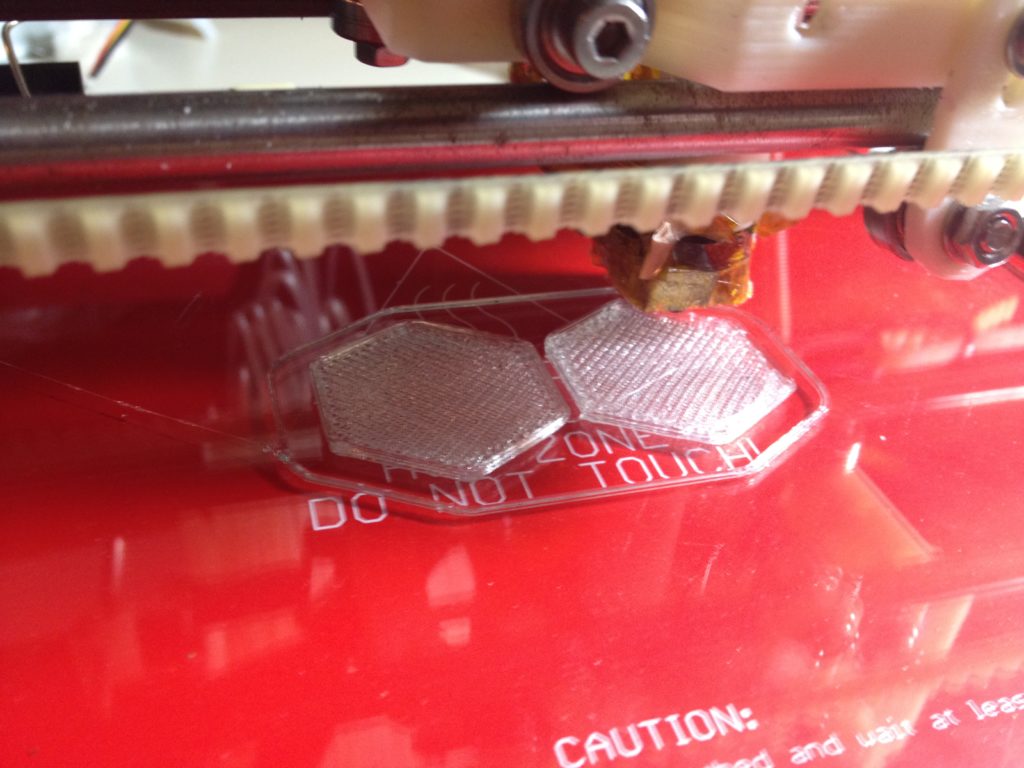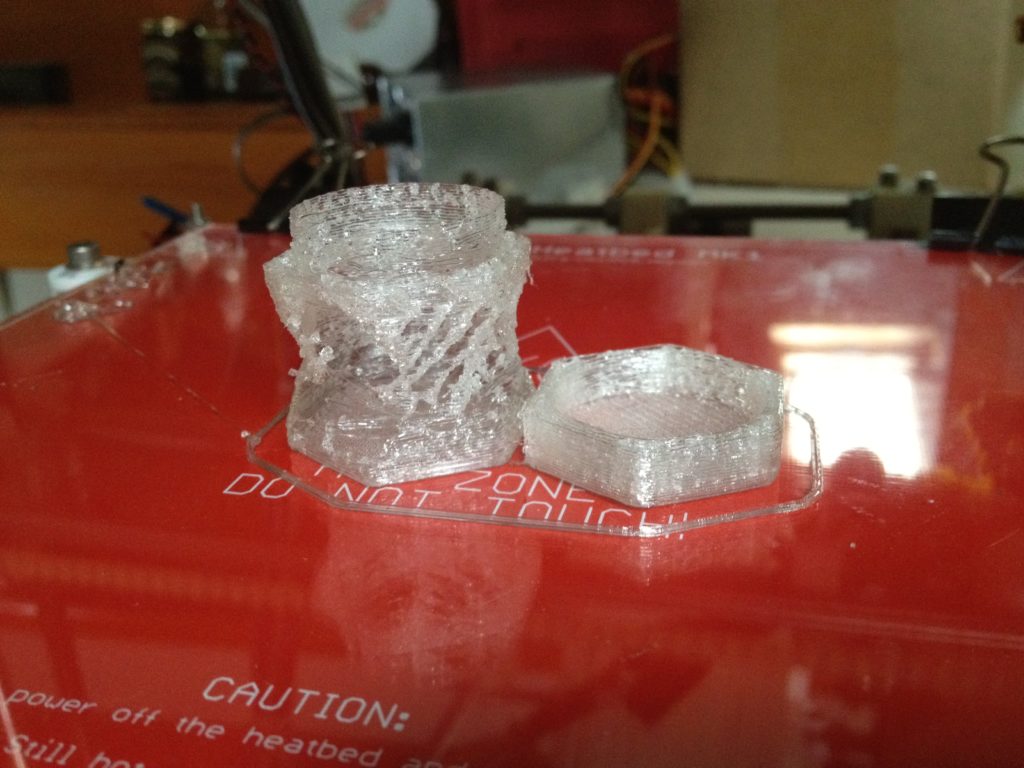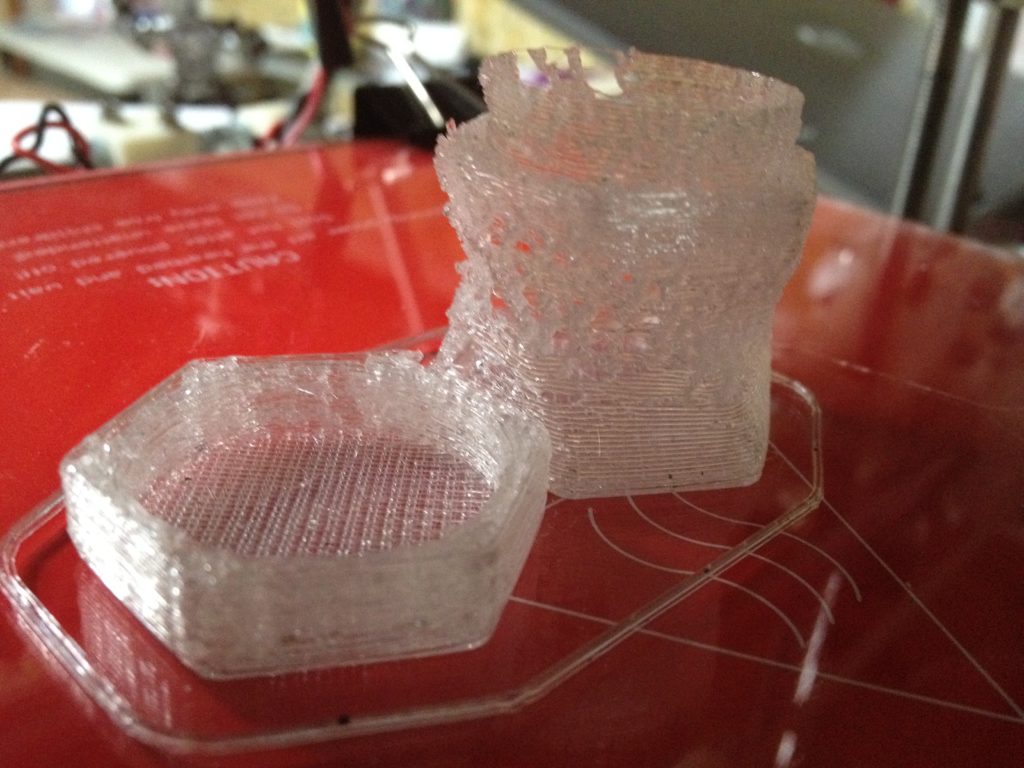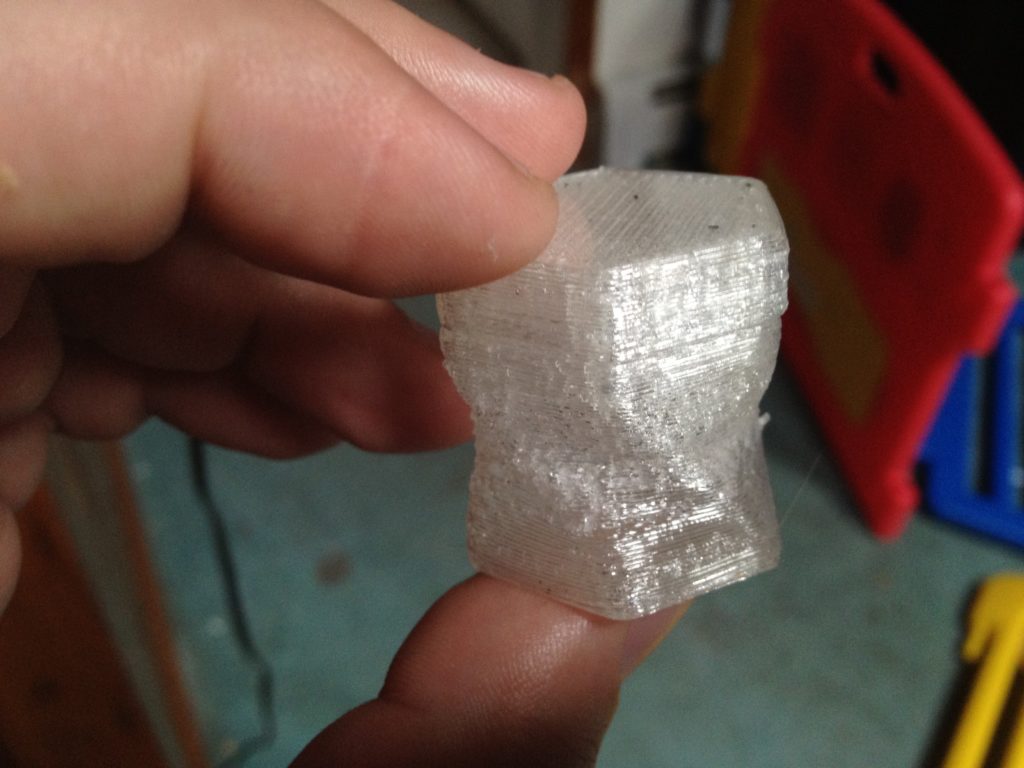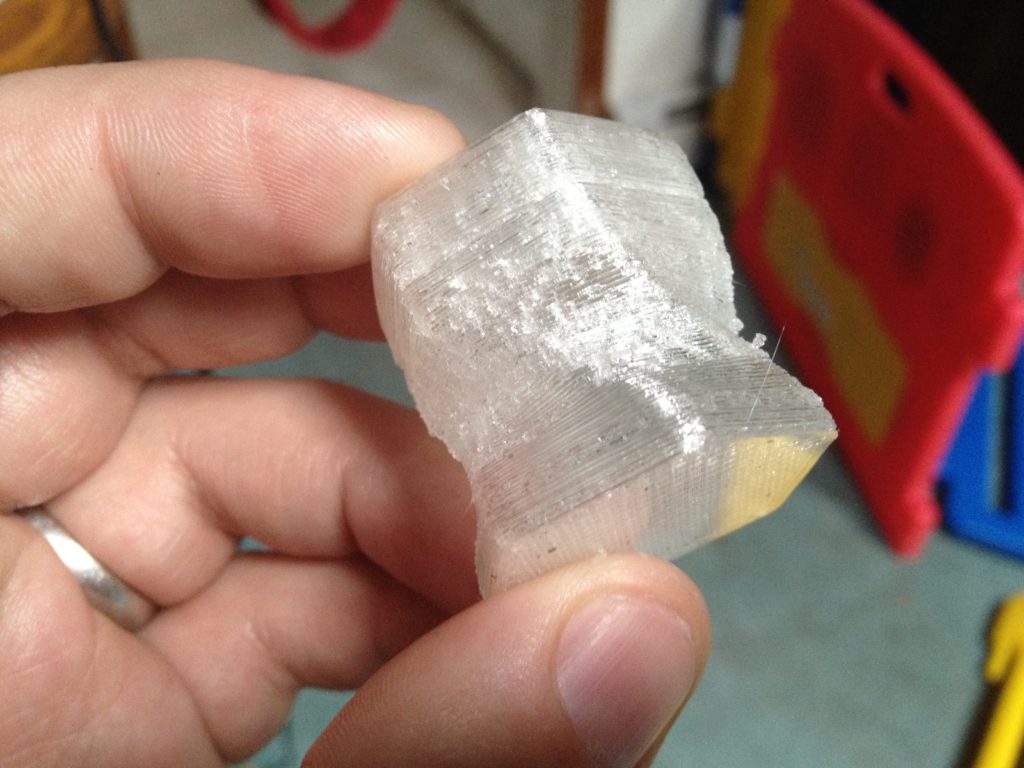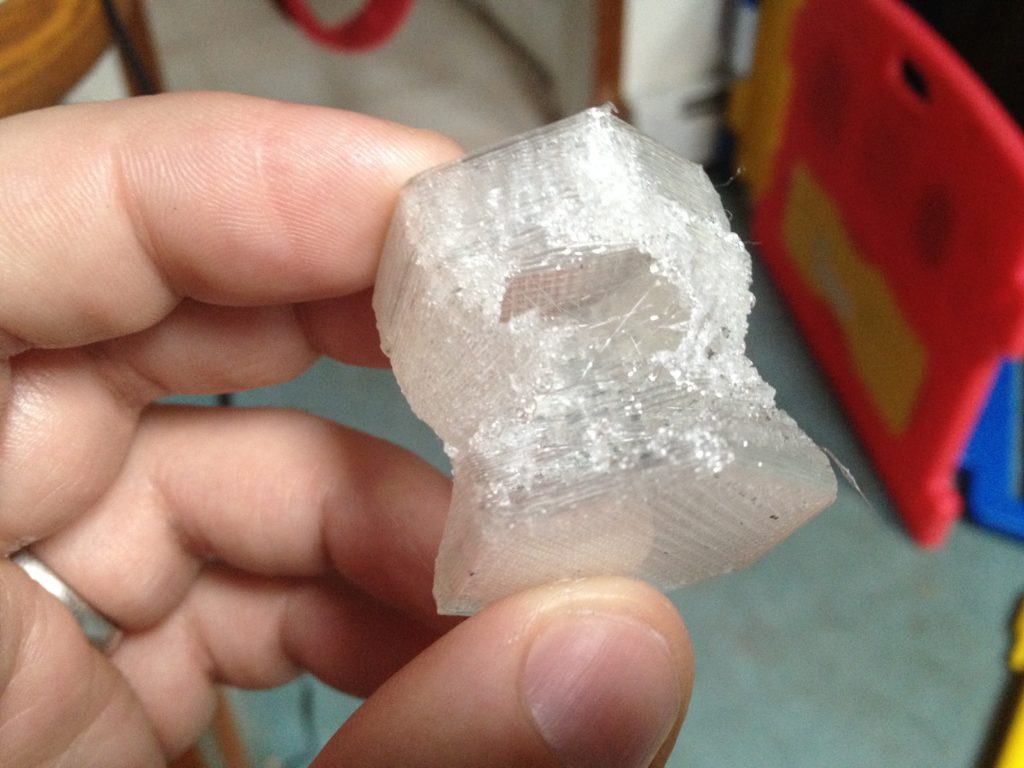 One of the things I'd wanted to print for a while was a tool for my mini-lathe that would let me hob bolts on my lathe (I'd done it before with a tap in a drill, but I'd rather do it on my lathe now that I had one). The only downside is that my lathe is a mini-lathe (7″x12″), and the largest tool it can handle is 5/16″. So I took one of the good looking tools out there and modified it to fit on my mini lathe (while writing this post I finally uploaded my modified version to thingiverse: Bolt Hobbing Tool for Mini Lathe ).
Here is my lathe tool to make hobbed bolts (modified to fit my lathe):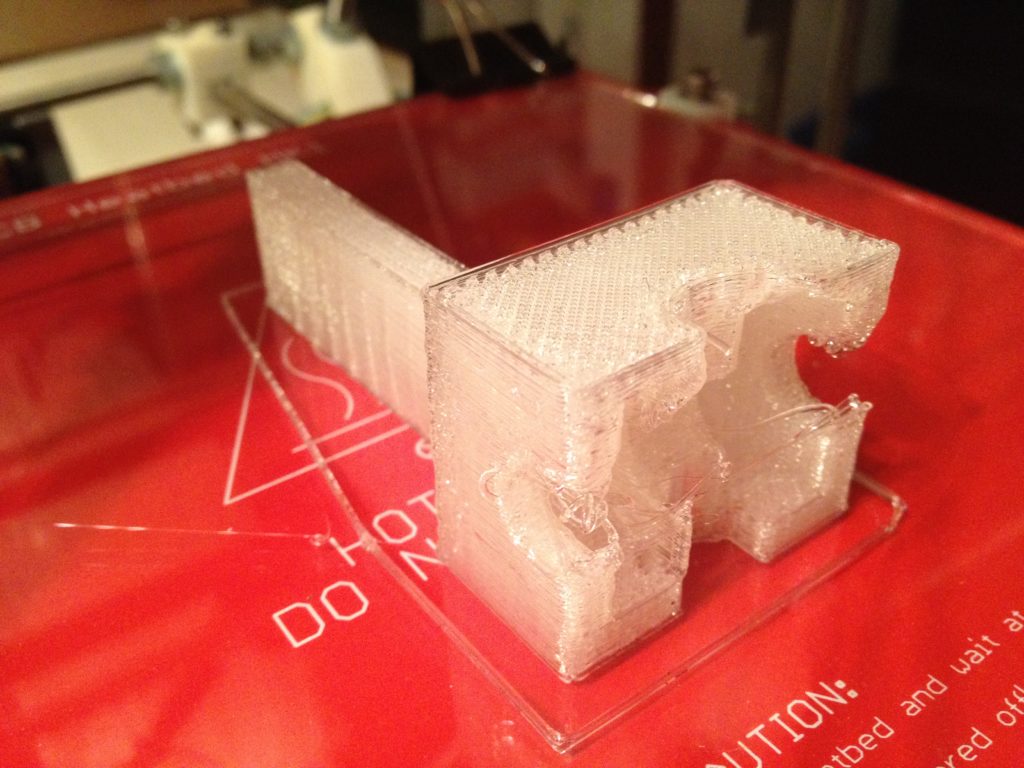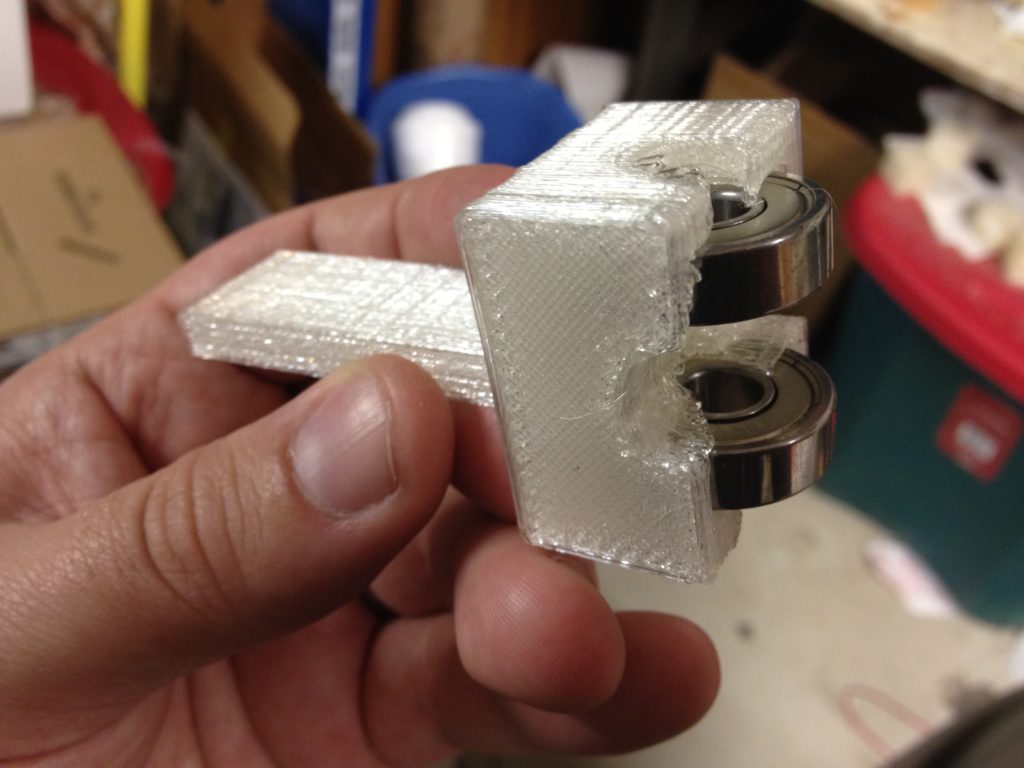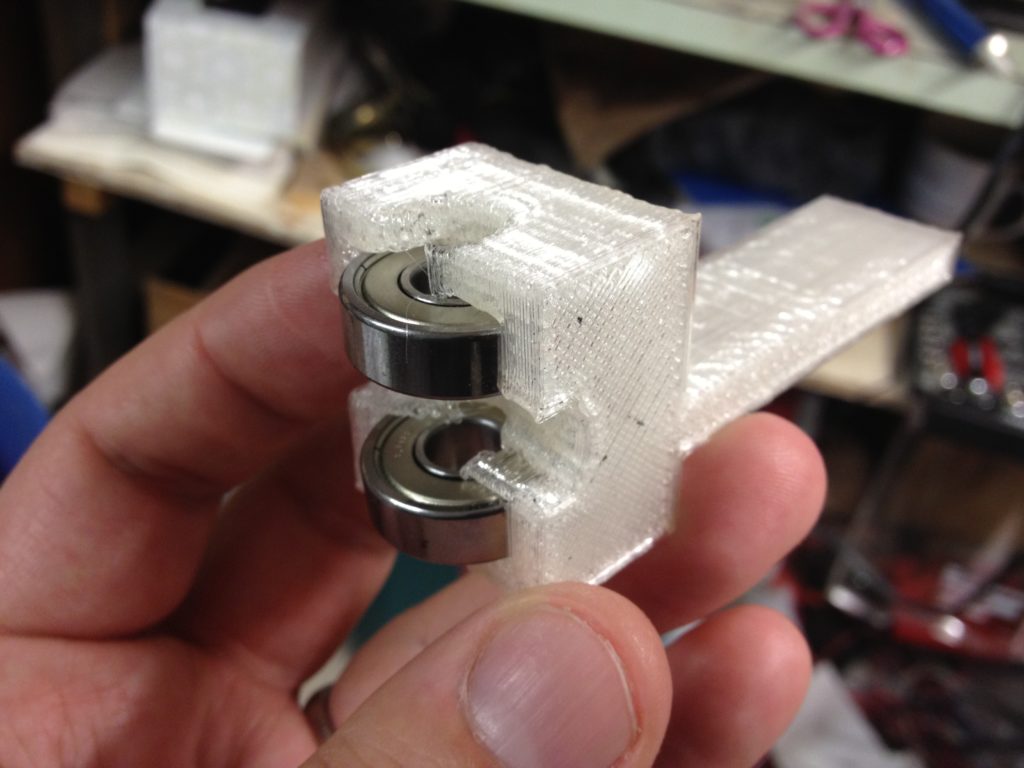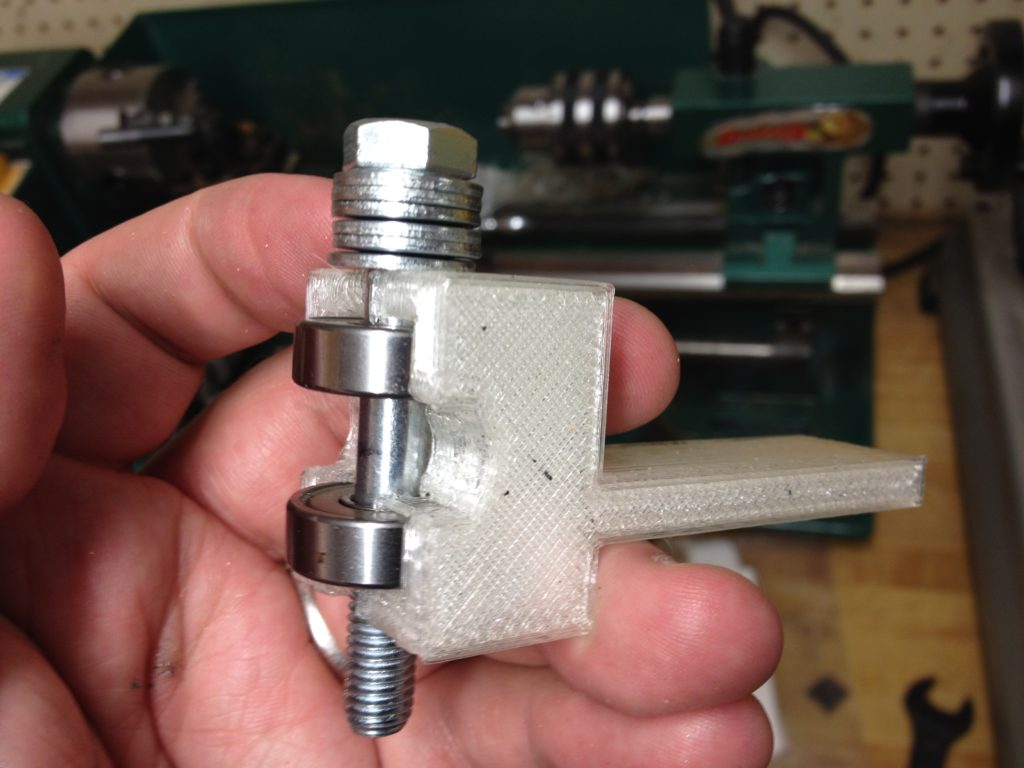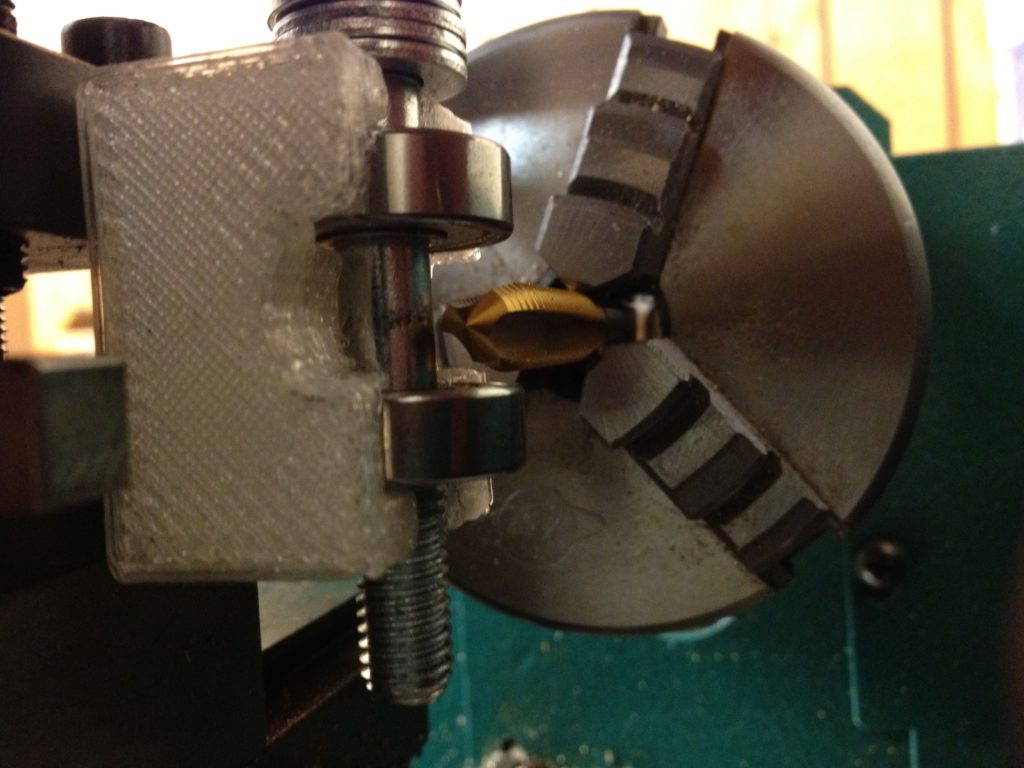 Here is video showing me hobbing the bolt:
…and here is video of the resulting hobbed bolt, which I made for the Museum of Science's RepRap (those two videos are technically out of order, from December of 2012, but they go with the hobbed tool I printed):
I'll leave it to a later post to show you what I got in exchange for some of the hobbed bolts I made for others with this tool. 🙂
Here is the earlier hobbed bolt (not the newer one in the last video) inside an extruder. When I took the photo (on March 28th of 2012), I was happy with the quality of that bolt. Now (over a year later, in August of 2013) I'm not as happy with the quality of the bolt in this picture – I've done better (as you can see in the video above). 🙂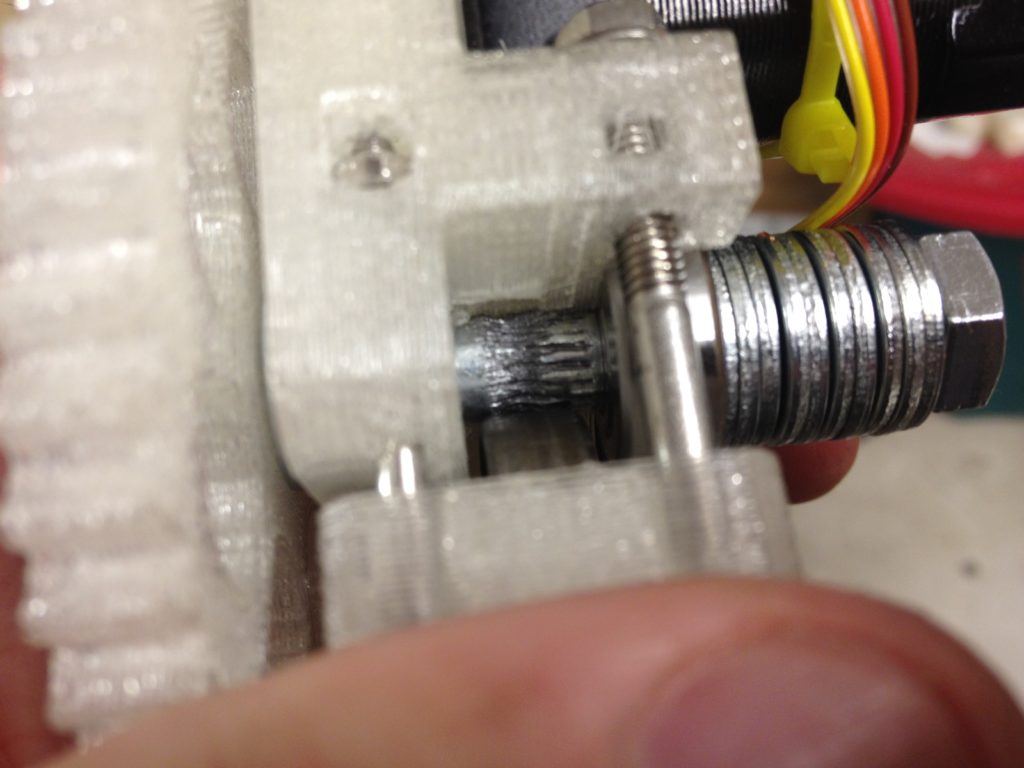 I don't really want to end it there, because that just seems like a collection of things I printed without any great punch to it, but the next bit deserves its own post, so I'll end it here. We're now caught up to March 28th 2012 (and again I'm posting this on August 19th 2013). Look at that! It WAS a (relatively) short post! 🙂